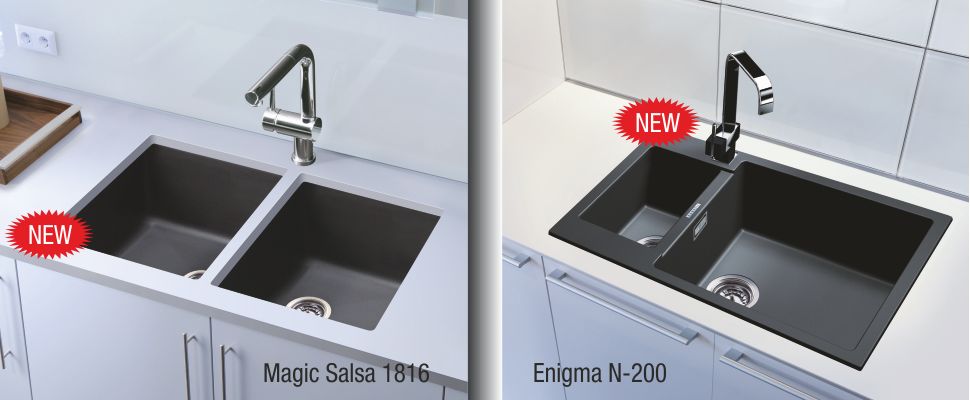 About us
'CARYSIL´ brand is a designer brand in the best sense of the term: instantly recognizable by striking innovative looks and styling, originality in design and its ability to delight the eye. The brand must evoke pride of ownership as well as a halo of success and status in the buyer. His mission is to make Acrysil an undisputed leader and the topmost one stop brand for every requirement in kitchen products.
CARYSIL Quartz Sinks are sold to discerning customers in over 30 countries worldwide like USA, UK, Germany, France, Canada, China, Far East and Gulf Countries. Acrysil has also set-up a wholly owned subsidiary, Acrysil GmbH in Germany in order to further strengthen its presence in the demanding European markets
Spurred on by its success with CARYSIL Quartz Sinks, Acrysil has diversified into Stainless Steel Sinks, Faucets, Food Waste Disposer, and Kitchen Appliances like Hobs & Cook Tops, Oven, Wine Chillers and Dishwashers....Read More
Do you prefer to play for real money or just for fun?
It honestly depends on what I'm in the mood for. Sometimes I just want to play for fun and relax, and other times I want to try my hand at winning some money. Luckily, there are plenty of options out there for both types of play!If you're looking to play for real money, I'd recommend checking out kings chance casino they have a great selection of games and offer some pretty impressive bonuses too. So whether you're a beginner or an experienced player, you'll be able to find something that fits your style. Good luck!
Stock Information
Contact Us
Factory and Head Office
Survey No.312, Bhavnagar-Rajkot Highway (13th Km.)
Navagam, Post: Vartej, Bhavnagar 364 060, Gujarat (India)
Phone: (0278) 2540218, 2540893, 2540392, 2540232
Fax: (0278) 2540558
Registered Office
A-702, 7th floor, Kanakia Wall Street, Chakala, Andheri-Kurla Road,
Andheri (East), Mumbai-400 093 (India)
Phone:(022) 4190 2000
CIN: L26914MH1987PLC042283